We've all heard the expression: You are what you eat. Nowadays, thanks to a more conscious lifestyle that we all chose to embody, we know that the adage also includes what we watch, listen to, read, and the people we surround ourselves with. Everything that we consume and participate in makes up the fabric of who we are. Speaking of fabric, what you wear also plays a big part in your mental and spiritual well-being.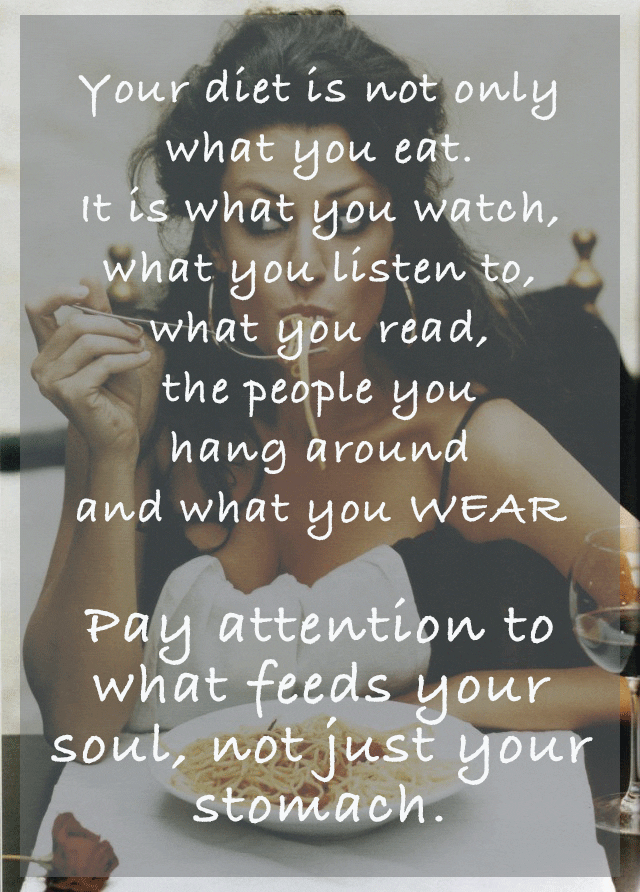 There is a vibratory frequency to everything. Have you ever felt down and used a little lipstick as a mood enhancer? Frumpy, so you added your favorite pair of shoes? We've all felt stuck, unmotivated, and unconfident in our lives, and I find the best way to shake up any mood that I'm in is to go for an outfit change!
Live your best dressed and most confident life with these three motivating factors.
Dress for the job that you want, not the job that you have 
These days, traditional office jobs don't look so traditional, and a lot of us are working from our kitchen table. While your morning routine may look like making your coffee and hitting the keyboards running, allow me to try to persuade you to take a moment to take off your PJs and find your self an OOTD. What we wear dramatically affects how we perform and how people perceive us (even on Zoom). Dressing "the part," even from your living room, can help motivate you and cultivate an air of confidence that ultimately enables you to stay focused, especially when you work from home. 
You are what you wear 
Getting dressed can help elevate your mood, which I know we can all use right now. Often, when people feel depressed or bad about themselves, they reflect those feelings in their wardrobe. Dressing well can help your psyche, make you more empowered, and have the confidence to control your life. It can help improve your outlook, and the positive feedback you receive from others can significantly improve your sense of self and overall happiness.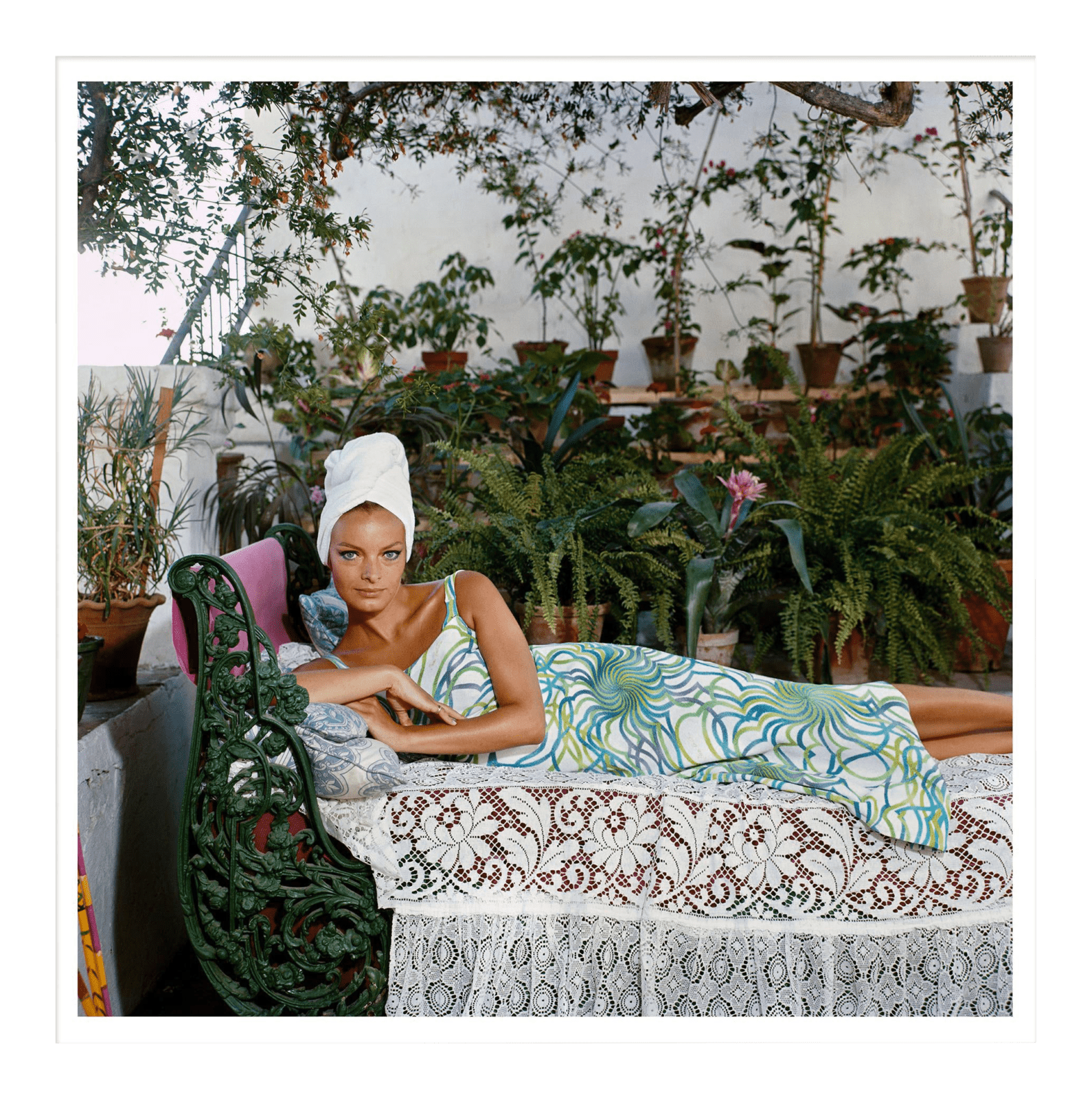 Slim Aarons "Quite Afternoon" 
You never get a second chance to make a great first impression
Whether you like it or not, people judge by their first impressions of us. Mindful dressing helps attract friends, partners, and relationships that form our lives. By attracting others and developing meaningful relationships, you can reinforce dressing well and begin to improve your confidence.
High Vibe Fashion 
Here are a few of my all-time favorite High Vibe Fashion Lines that are revolutionizing timeless essentials that are always in style. Ethical, sustainable, and value-driven choices that make everybody feel good!
Astra | Luxury Grounding Footwear 
Walk With Intention | ASTARA was created with the vision that shoes should be both functional and purposeful. An intentional piece connects you to the balancing frequency of the Earth, which is often blocked from urban living and the conventional rubber sole shoes.
Everlane | Modern Basics, Radical Transparency 
At Everlane, we want the right choice to be as easy as putting on a great T-shirt. That's why we partner with the best, ethical factories around the world. Source only the finest materials. And share those stories with you—down to the true cost of every product we make. It's a new way of doing things. We call it Radical Transparency.
AWAVEAWAKE 
Naturally dyed, Earth Conscious, SUSTAINABLE FASHION. AWAVEAWAKE strives to be a marriage of functionality and beauty: easy to wear but entirely elegant; modest, yet embracing the sensual feminine; luxurious, while conscious of its footprint and considerate of the resources of planet Earth.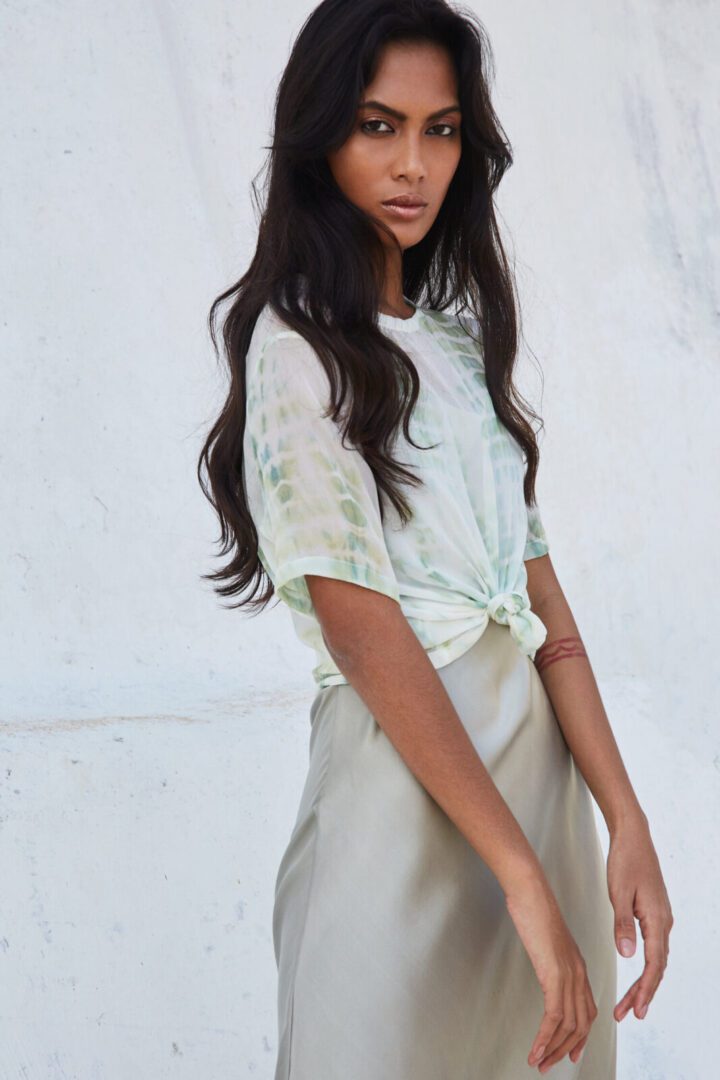 Xirena
Made in Los Angeles, colorful lingerie, easy shirting, dresses and tops are quintessential to the brand. With a clever mix of boy meets girl, underpinnings turn into swim and day dressing turns into a night out. This unpretentious collection can always be worn two ways – casual with sneakers or dressed up with heels. This is the XíRENA girl! 
Mate the Label | Dress Clean 
We take a holistic approach to sustainability and consider the full life-cycle of our clothing. We use non-toxic, natural, and certified organic materials that are easy on your skin and the environment. When you purchase from MATE, you are supporting a healthier and cleaner ecosystem.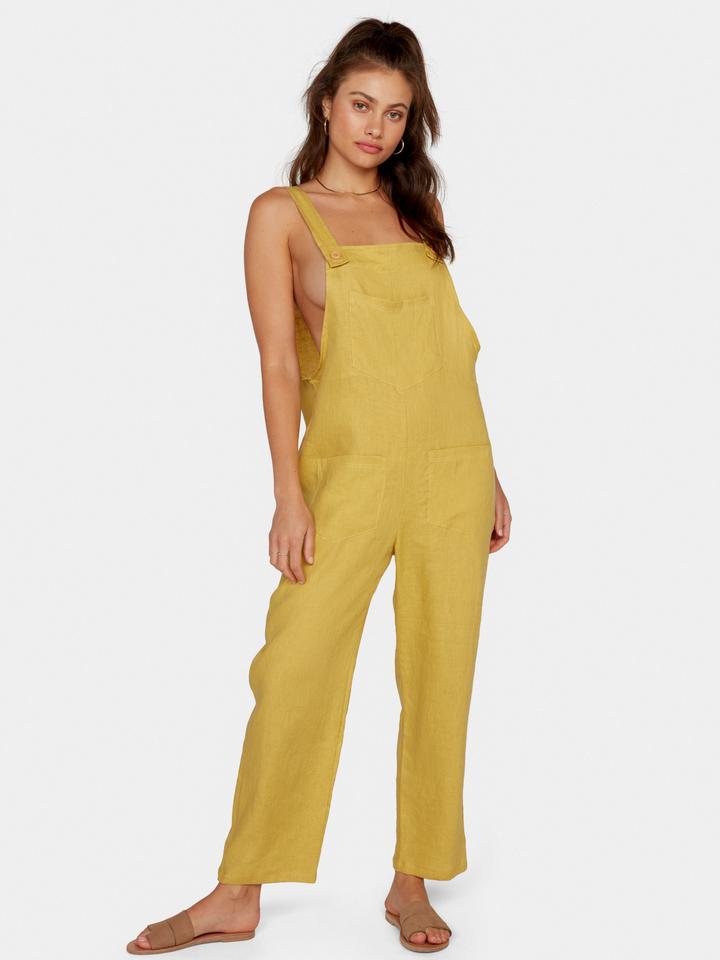 Linen Overall $158
https://matethelabel.com/